This past week, the BCF implementers group came together at the Solibri HQ in Helsinki, Finland, for their bi-annually Hackathon. Besides the regular conference calls, this is a great time to discuss all things related to the BIM Collaboration Format, a standard that should make it easier for users to collaborate on planning & building construction projects across teams. It's solving a key issue in the whole BIM process - the integration of various professionals and tools, often across companies and disciplines.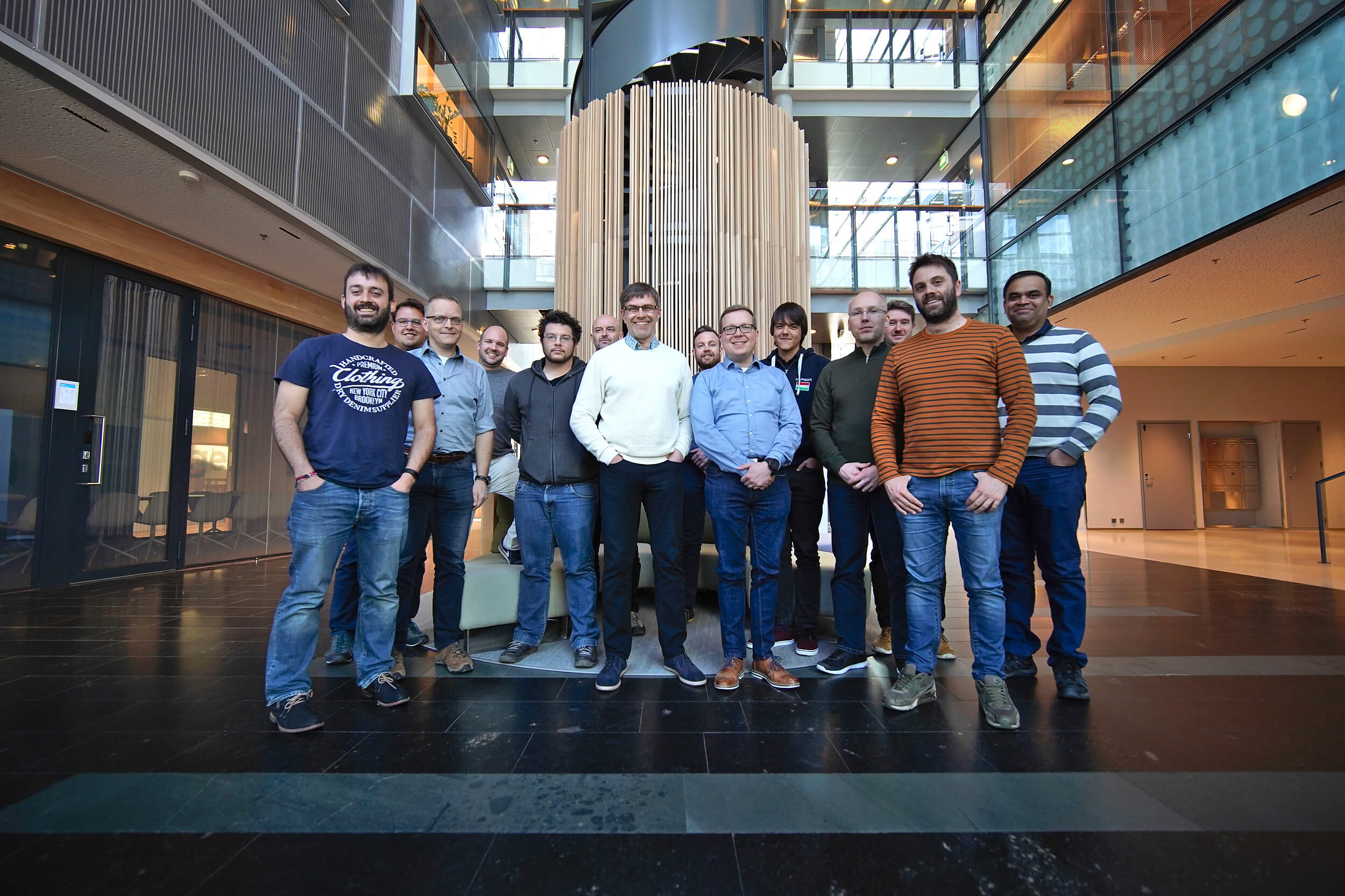 Photo © Oliver Günter, from left to right: Georg Dangl, Oliver Günter, Pieter Buts, Josephus Meulenkamp, Andrea Dallera, Eduard Mrazek, Pasi Paasiala, Henning Kongsgård, Jari Juntunen, Kristof Kerekes, Veni Lillkåll, Simon Daum, Nick Tindall, Rahul Sule
Past & Future of BCF
BCF currently stands at version 2.1, and it's available both as a file-based standard as well as an Http REST API specification. It's quite stable now and feedback from production shows little problems, except some minor issues every now and then.
Support by applications is steadily increasing, but still mostly focused on the file based Xml exchange format. One of the big goals of the group is to support implementations of an API-based workflow. While there are many options already on the server side, there are still way too few client applications available that use the BCF REST API. For this year, at least, the open source tool BCFier is planned to get some BCF API features implemented.
Another point is to get more end users involved. The BCF Group has always been a very technical group, and most of the standardization efforts were driven by software vendors. This caused long feedback cycles between the group and end users. Now that the standard is more stable, we're actively trying to include more designers, contractors and users into the decision processes. Starting with regional buildingSMART clusters, we're always open to any new members or input.
Formation of the CDE Group
Something that's been discussed lately is the formation of a group that focuses on standardizing APIs meant for Common Data Environments. Similar to what's being done with BCF, successfully utilizing a CDE in construction projects requires that the users - designers, contractors, stakeholders - are able to integrate their own tools in the collaborative workflow.
Common Data Environments are mostly cloud based applications that aggregate and manage data from various sources. Simply said, they're tools that support all or most digital aspects of the construction process in one central place. For this to work, it needs to integrate with existing workflows and applications.
The very basic roadmap for this group is as follows:
The standard for authenticating API requests, part of the BCF API, will be extracted and made its own specification
A basic API for managing documents between applications and CDEs
Further down, some kind of directory service is needed, to discover projects, manage users and roles across systems
In the long term, this group might also extend the web based APIs to support object and attribute level access in the context of digital building models (BIM)
The decision to form the group was made by Catenda, Graphisoft, Oracle Aconex, Solibri and think project! at or before the Hackathon in Helsinki. It will be part of the Technical Room at buildingSMART International Standards Program, and there have been already some early discussions about the document management part, published on GitHub.